PAPER CUTTERS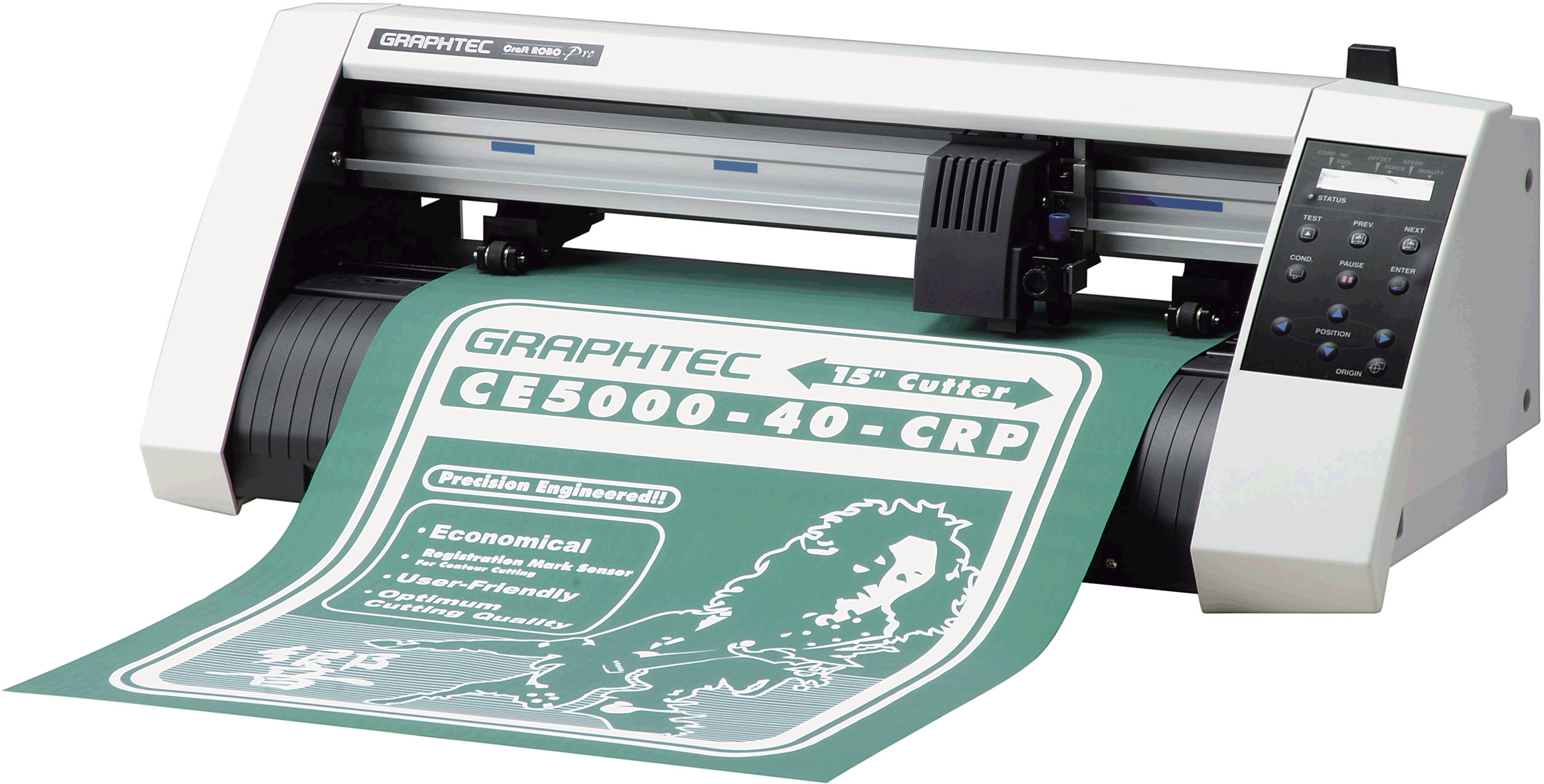 Electrical CUTTER
This cutter is perfect for all kinds of media cutting applications including vinyl, heat and image transfer media, card stock, contour cut stickers, labels, wrappers, hang tags, stencil cutting for paint masking and etching masking, plus many others applications.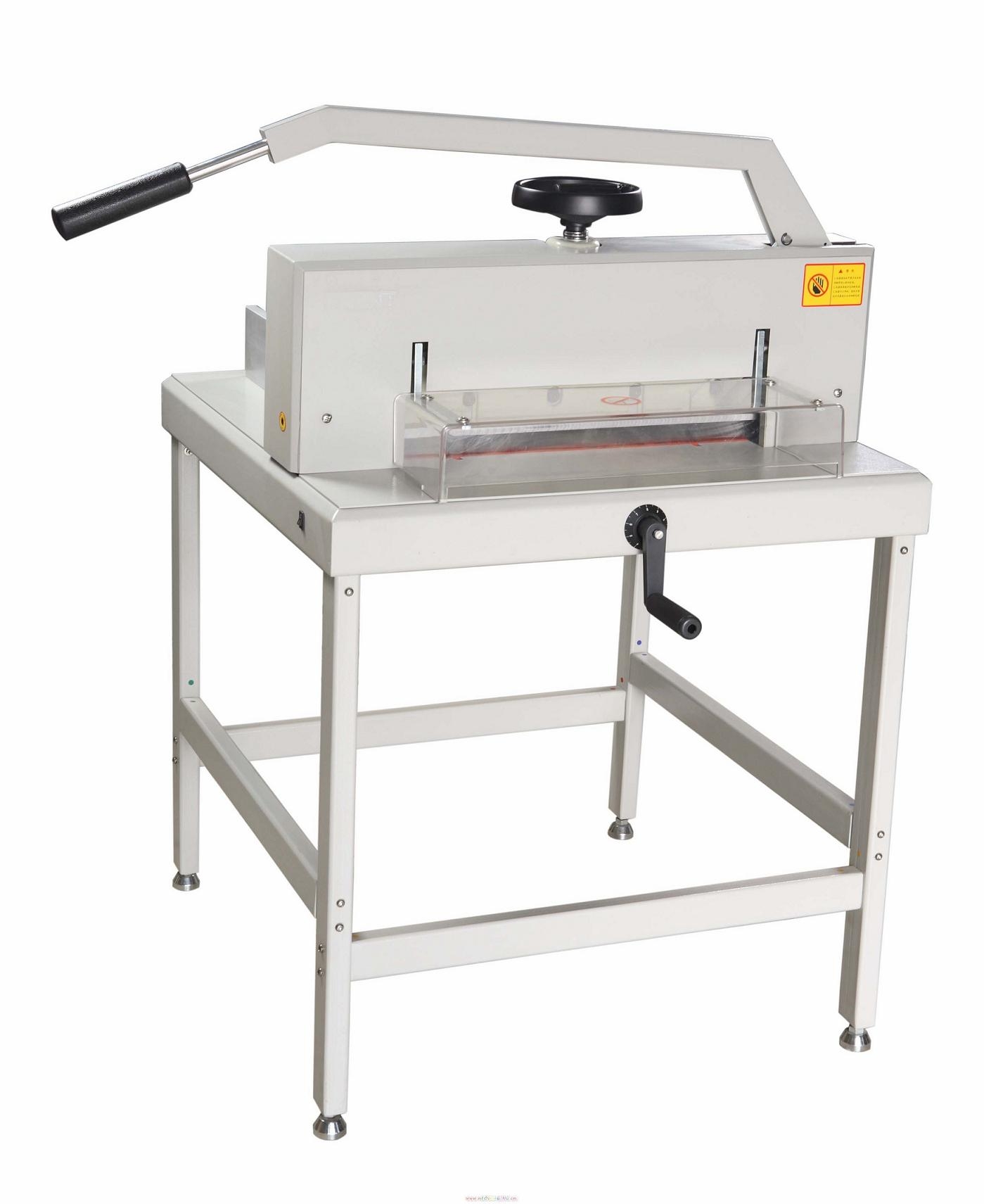 Manual Guillotine Paper Cutter
This heavy duty stack cutter is capable of easily slicing through 800 sheets of 20lb paper up to 18″ long. It's equipped with precision measurement guides, a hand driven paper stop, a wheel driven paper clamp to hold your paper in place, and some safety features,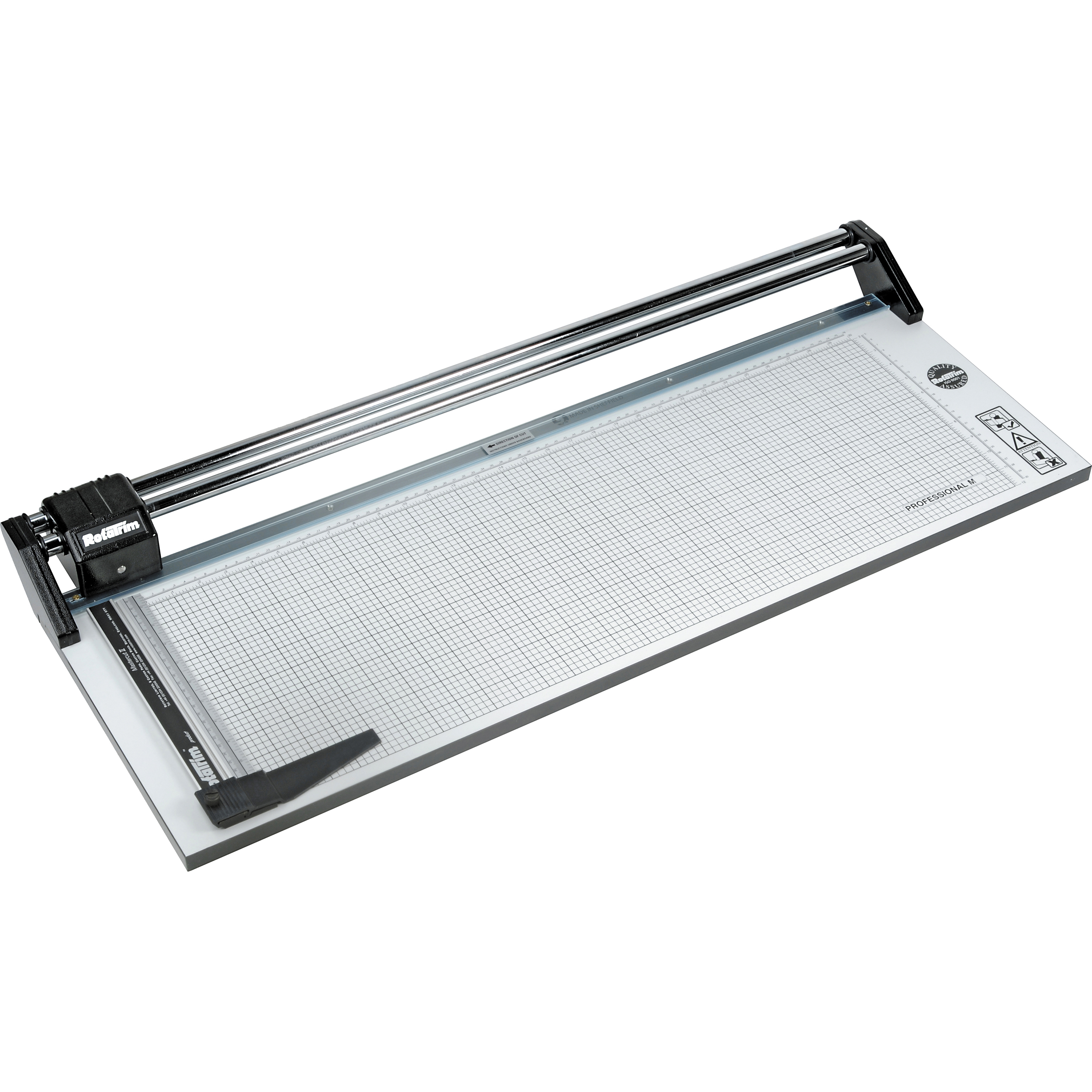 Rotary Paper Trimmer
Rotary paper trimmers use a round cutting blade, which slides along a rail. Rotary trimmers provide a very clean, accurate cut. Rotary trimmers work well for paper, photographs, and other materials.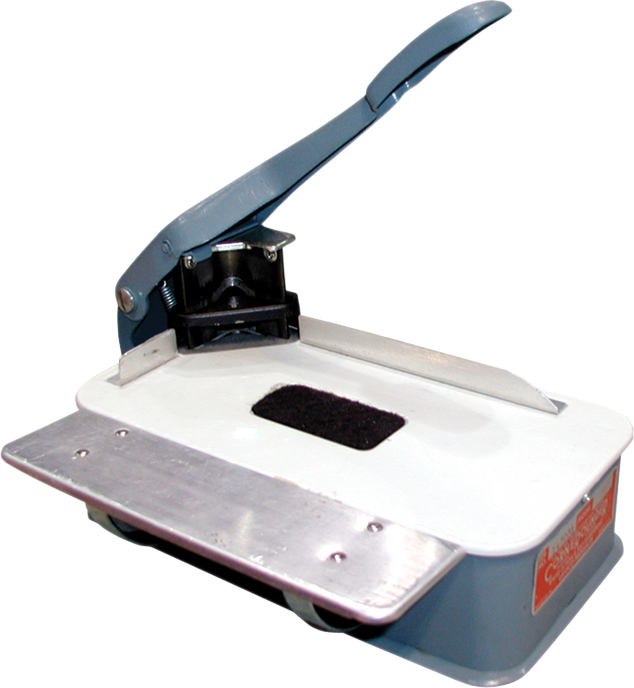 Corner Rounder
This corner rounder is use to soften sharp corners on finished output of documents and books.
BOOKBINDING TOOLS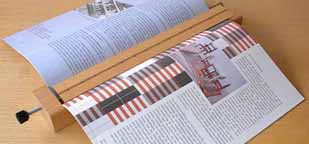 Awl Guide
This guide is used for punching holes straight down in the folds of the pages with a awl.
The holes in the triangulated bar lead the awl straight down in the folds of a page. The distance between the punched holes is 5/8″. Guide is approximately 12.5″ long.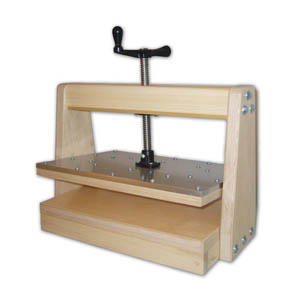 Multi-Purpose Press
This is a multipurpose press that can be used for: bookmaking, printmaking, pressed plants, collage, stamps, tearing straight/deckled edges. The robust construction and smooth turning spindle apply great pressure easily by hand. The aluminum press plate insures uniform pressure over the entire surface.
Working dimension: 15 1/4" x 10 1/2" x 5" high.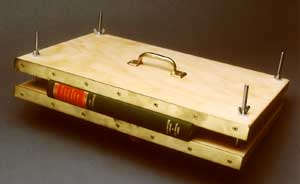 Book Press
This versatile press is a must for all bookbinding work. Two vertical edges reinforced with brass strip. The large handle makes it easy to carry.
Working dimension: 13 1/2″ x 10″ x 6″ high.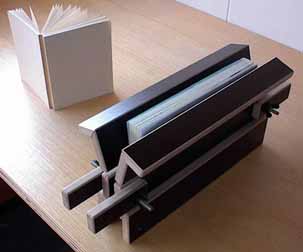 Perfect Binding Press
With this binder you can easily bind loose sheets to a book. The maximum size of a book back can be (34cm)13.25″ long and 2″ thick.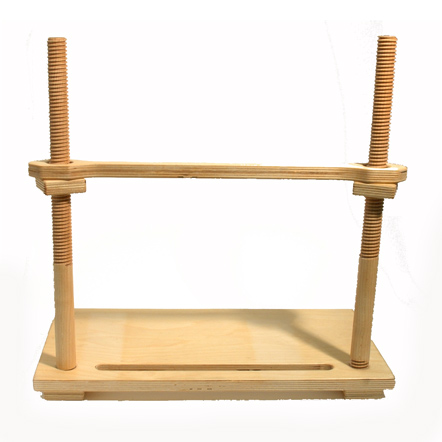 Sewing Frame
Allows for sewing on cords or tapes and for sewing several books at a time. Table slot is for cord and tape keys. Uses large wooden nuts to tighten cords and tapes. Distance between rods is 12 inches; height of opening is 12 inches.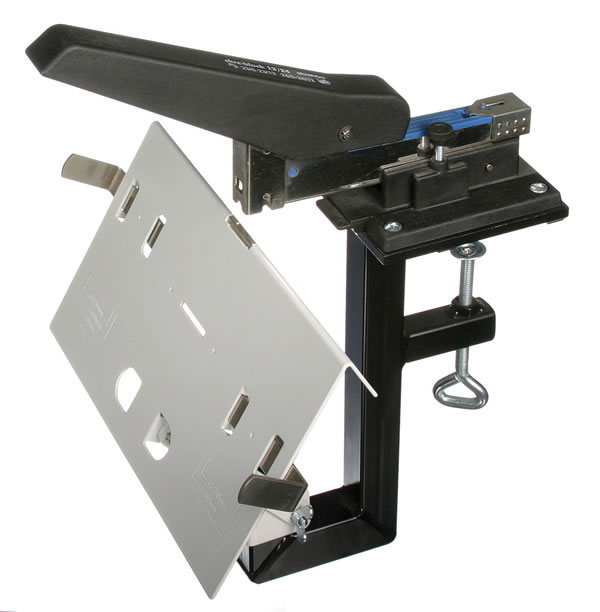 Saddleback Stapler
This stapler is designed to insert staples into the spine (saddle) of folded printed matter such as booklets, catalogues, brochures, and manuals. They have a unusual length and by the presence of a V-shaped hump which is used to precisely align the central fold of the material to be stapled.
SMALL TOOLS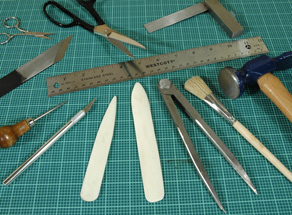 Bookbinding requires an array of small essential tools for getting started include a bone folders, glue brushes, x-acto knife, scissors, awl, cutting mats, brayers, and rulers.
HOLE PUNCHERS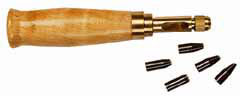 Japanese Screw Punch / Drill Punch
This tool allows you to punch effortless holes in material. As pressure is applied downwards on the drill, the bit spins, producing a drilling action, and cutting a clean hole through your material. The drill will hold one of nine bits that are available, and Excellent for cutting holes in a variety of materials including papers, leathers, binders board, etc.

Revolving Punch
These punches are suitable for punching holes in a variety of materials. The revolving heads provide a wide selection of hole sizes. It can punch a hole just at the edge of a material.